It's finally here! The third issue of Craft Leftovers Monthly is in the shop along with the third edition of Leftover Christmas!
Get this month's issue in the shop
This month's issue is all about spring turning to summer–gardening, cleaning up, and allergies! I don't know about you, but my nose is going nuts with all the pollen around here.
Learn how to
Make a curtain out of peas
Getting chicks for eggs and meat
Building a compost bin
Make an herb coil basket
Use DIY cleaners – my 2 favorite recipes
Collect and make tea from the most notorious weed – creeping charlie!
And eat my most favorite summer side dish – cucumber salad
The Craft Leftovers Monthly Zine is printed on 100% recycled paper at my local print shop. It's designed, written, laid out and hand assembled by your's truly. It's 24 pages of crafty goodness in a quarter page size. Perfect for pockets, purses, and pouches. Get inspired, inspire your friends.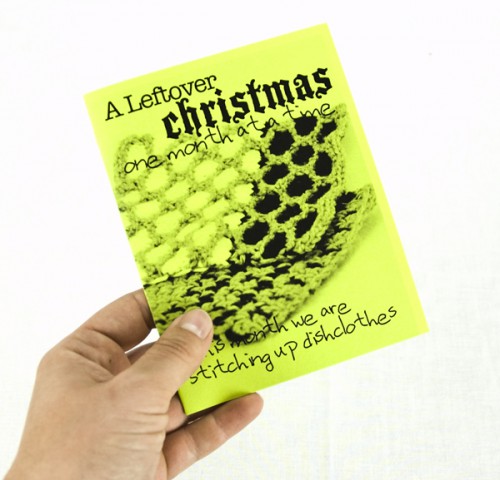 In this month's Leftover Christmas we are making dishcloths! I have two new patterns for you in this sweet little zine, one crochet and one knit. Something for everyone, or if like me you do both, bonus all around.
They both can use at least 3 colors of cotton yarn and more if you want a rainbow of color.
Get this month's issue in the shop
Happy crafting!
Kristin