The newest issue of Craft Leftovers Monthly is in the shop today and it happily marks 4 years of making this fun zine! Can you believe that? Four years of zine making and I'm still loving it as much as that first issue.
To mark this great event, get 40% off your entire order when you purchase any issue of Craft Leftovers Monthly now through October 1st! Just use coupon code "anni4" to get the discount!
And to mark this great anniversary issue, the first 50 issues sold have a limited edition color cover! It is super cute, look at this cuteness: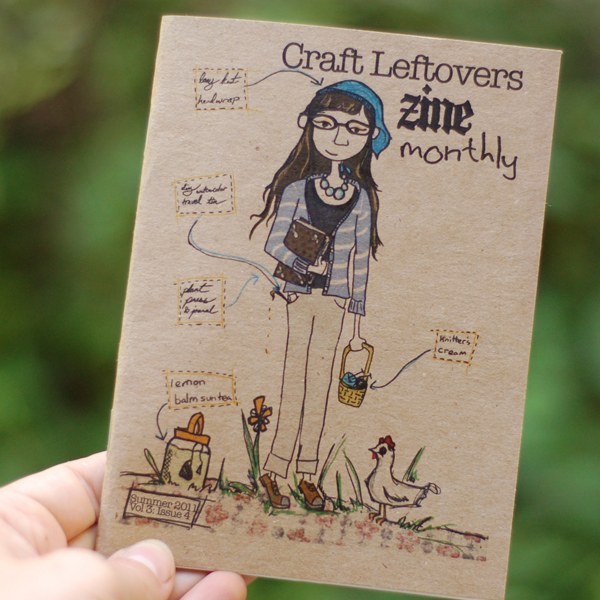 In this issue:
Lemon Balm Tea
September Skies Lacy Knit Headwrap
DIY Watercolors and Travel Set
Knitter's Balm to relieve the aches
Plant Press and Field Journal
Find the Words – a crafty wordfind
Get Issue 4 in shop and don't forget to use your discount code! A great time to stock up on back issues you missed or maybe even a whole box set! That's right, those are discounted through the end of this month too. Maybe a great time to order some Christmas gifts for a crafty friend or two!
I'm put out a Fall issue around mid October and then a Holiday November/December issue in mid November to finish out this volume. It's a small volume – just 6 issues total, but they are some of my favorites!
Happy Crafting!
Kristin