Thinking of Christmas Crafting lately? I know I sure am. I see many many hats and scarves in my future, haha. I've been trying to find hat patterns that I like that would be quick to knit, that are good for stash and leftover yarn, and look super nice that my friends and family would love. After looking for the last few days I thought, "Heck, I'm sure I'm not the only one in this position, I should post links and pictures to all these hats." And so here I am, sharing my hat pattern finds with you. These are all free and they all look pretty quick to make, perfect!
Calorimetry on Knitty; on Ravelry.

Foliage by Emilee Mooney on Knitty on Ravelry.
Thorpe on Ravelry from Through the Loops!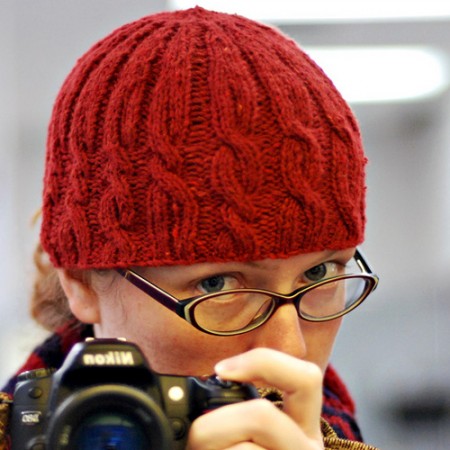 Binary Cable Hat on Ravelry.
Marsan Watchcap on RedLipstick.net; on Ravelry.
Utopia Cable Hat on smariek Knits; on Ravlery.
So what are your favorite hat patterns? Leave a comment and link up!
Keep it crafty folks! See you tomorrow!
Kristin