While the ironing board is a great craft room tool, it's often a bit big and cumbersome. Sometimes I just need to press a little something while sewing–all nice and quick. I keep my cutting mat on my sewing table, so I wanted to make an ironing mat that would fit right over it and protect its rubbery surface.
Ironing Mat
Materials Needed
2 – 20×30″ pieces of muslin fabric
1 – 20×30″ piece of heavy fabric like a canvas, wool, or denim
1 – 20×30″ piece of fleece – not polar, but the thinner stuff
Loads of straight pins
A sewing machine
Cut all your pieces and layer them: muslin, muslin, fleece, heavy fabric
Sew around three edges using a 3/8″ seam allowance. Turn right sides out.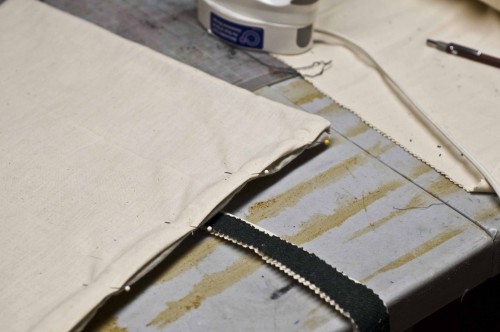 Tuck the open edge into itself and pin in place. Press if you need to.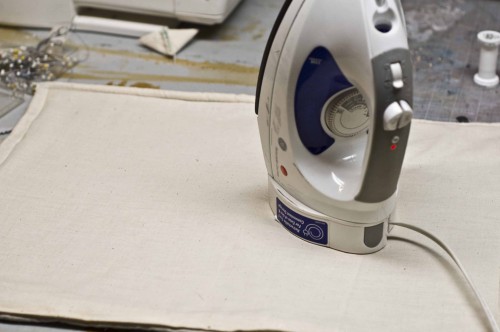 Top stitch 1/2″ from the edge all the way around and that's it. You're done!
Happy crafting!
Kristin