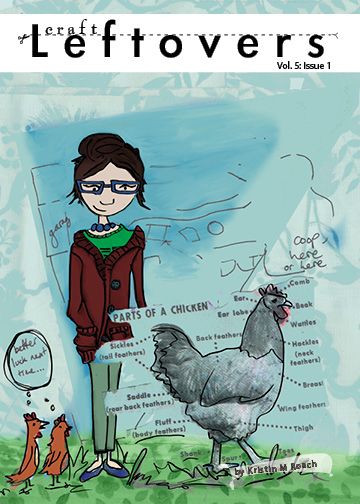 It's here! Chicago Zinefest is here! And you know what? Craft Leftovers Volume 5, Issue 1 will be here too! I'll be putting it up for sale in my etsy shop when I get back from the zinefest and I'll do an official zine summary post then to show you some sneak peeks and the table of contents.
Exhibition Day will be held on Saturday, May 18 from 11:00am  – 6:00pm at Plumbers Union Hall (1340 W Washington Blvd) in the West Loop. You can find me in the kid friendly zone at table K6. All events during CZF weekend are always FREE and open to the public.
I'm bring a huge backcatalog of zines – both from Craft Leftovers and Little Woods. While I'll be selling everything, of course, I'm also 100% open to trade. Bring a zine to swap with me! I love adding new authors and artists to my collection.
To learn all about the THREE days, visit the Chicago Zinefest website.
See you in Chicago!
Kristin M Roach