It's been an exciting week of imposing more order on what has been a pretty disorderly existence. For instance I realized that other than Craft Leftovers Monthly, I have not added a new thing to the shop in over 2 months. Yikes! No wonder sales are down, that among many other reasons–fewer posts, less creative content, a crazed, harried life reflected in my writing.
A few new things:
In the Handmade Goodies category: Jimmy, the Office Manager! – $17.50+s&h
In the Paper Kit category: Plaited Paper Basket w/ kit (originally in the April CLM) – $2.50 + s&h
A few new old things: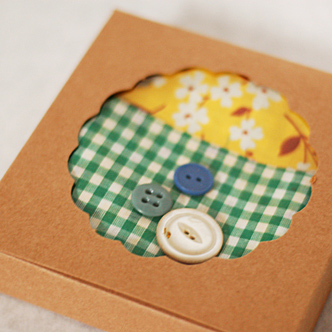 In the Fabric Kits category: Love Bug Kits – $5.95 + s&h
Wholesale
This is huge for me right now. I'm transitioning, it's hard. There is no clear road, but at the end I think it will be a huge difference on how sustainable the website/zine are. Plus, I love the idea of Craft Leftovers Monthly being in craft/book shops around the globe.
If you have a shop and would like to sell my zine or even the zine/kit bundles in your shop, email me at kristin [at] craftleftovers [dot] com. Send me proof of your resale license (sales tax id certificate works) and I'll send you a fancy little wholesale packet. You can read through a few issues and get a feel for what Craft Leftovers Monthly is all about and see if it's a fit for your shop.
Connecting with the World
… or how I finally got the social media bug.
I'm sharing what I find, answering and asking questions, posting updates, and chatting like nuts. It's been too long since the crafting community and I have connected and I'm making up for it.

Follow me on Twitter
Become a Craft Leftovers Fan on Facebook
Want to help spread the crafty goodness going on in your own studio? Add you photos of the projects you make to the Craft Leftovers Group. Read the guidelines and join up on CL Group Page.
Disqus Comments
I finally joined the other savvy bloggers and installed the disqus comment plug in. It allows us all to easily track, reply, and better have a convo about the posts here on Craft Leftovers. I really like it and I hope you do too! You can read more about the neatness of this feature here.
Contact Form
Yep, I did it. I'm not sure why I hadn't before. You can now click on that little tab up on the right hand side and send me a message. Ask me a question or make a comment, just don't tell me I suck. I'm my own worst critic, so believe me when I tell you that I've got that one covered. But constructive criticism is always welcome: post ideas, zine ideas, contributor inquires, and way to make things better. All that is really great to hear from you about.
That's all for today's news and notes. No more of this until next Wednesday. :)
Happy crafting!
Kristin Roach