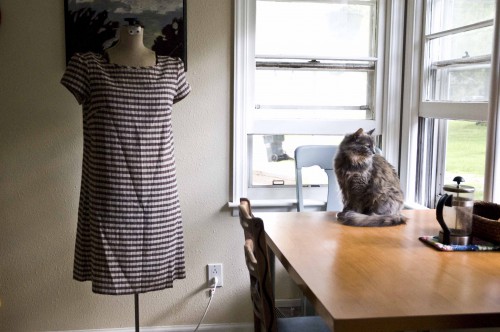 I snatched up this dress at the Salvation Army a couple months ago while picking out things for my book's photo shoot. It was plain, a little frumpy, an awesome neckline, and an excellent candidate for redressing!
Here's what I did to make this frumpy dress into a cute little summer top.
Measure up from the bottom and cut off 11 inches.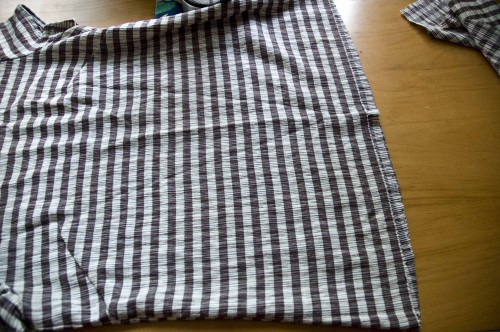 Oh and make sure to not just cut straight across, the back is usually slightly longer than the front to accommodate your our behinds.
Press the edge under and straight stitch to finish off.
Sew together 3″ wide pieces of the scraps to make a fabric band.
Tie it off and enjoy OR pin and stitch it to the front so it stays put while wearing and then tie in the back.
I love it when I get to take something I wouldn't be caught in and convert it into my new favorite piece to wear around town!
What have you refashioned into a summery piece lately?
Happy crafting!
Kristin