Scrap Sewing Projects
This time of year I want absolutely nothing to do with wool, quilting, sweater knitting, or afghan making–things I normally love. Instead of snuggling under blankets, I'm wearing t-shirts and shorts. All the crafting I'm doing right now are small, light, and not hot–cottons and linens are good, thank you.
I'm also renewing my efforts to take down my stash. More than using up the big pieces of fabric, I'm focusing on the little bits, the scraps.
I wanted to share with you a few of the great projects in the July issue of Craft Leftovers Monthly. I know you will just love them and it's quite the deal: just $9 for 8 patterns + 1 recipe for a frozen delight + an interview with Lee Meredith + an article on dealing with scraps in my studio + a few of my favorite online tutorials and patterns + a crafty wordfind.
Learn how to make this cute little plush owl, using up the smallest of small scraps and stuffing it with shredded newspaper.
Try your hand at a Jane Austin Inspired Huswife (sewing kit) and Needle Book by Jennifer Forest.

Make strips of fabric disappear with these useful quilted and patchwork projects:
And if you want to add some glitz to your wardrobe, try out this fun tutorial on making your own fabric necklace by Taryn Sisco.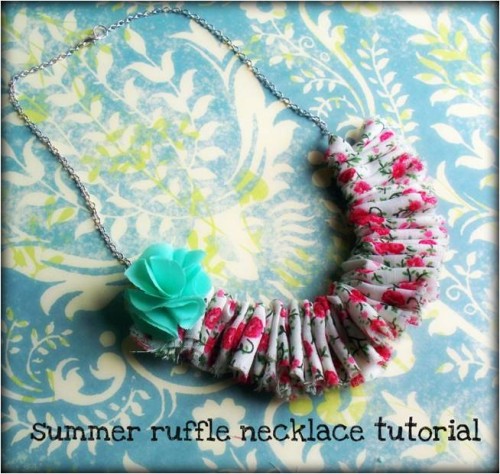 Lee was awesome enough to squeeze an interview into her busy schedule and share a little knit pattern for felty summer coasters.
Get a copy of the July Craft Leftovers Monthly and get started on some fun scrappy summer projects!
If you know you want to get Craft Leftovers Monthly every month, a subscription is really the way to go. Save a ton of money and sign up today.
{if you have an etsy account, you can get the July issue here}
Happy crafting!
Kristin