It was a funny thing, I was collecting up sewing articles and patterns to post a round up about and I realized that 6 out of the 8 post I picked out to share with you were from Coletterie.com.  When I was in Chicago I stopped by The Needle Shop and couldn't help but buy a Coletterie pattern. I'm sure many of you have seen these wonderful vintage inspired patterns. Charming, well made, super clear instructions. So I've opted to gush purely about my love of their website and patterns.
See the 6 posts that really stuck with me after the jump!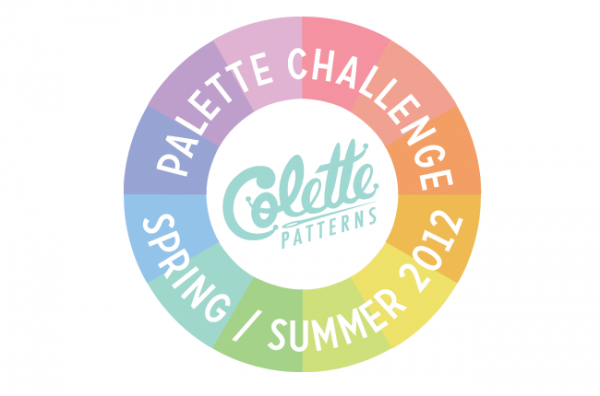 I haven't done it yet, but I'm still hoping too. I want to participate in the Spring/Summer Palette Challenge! I'm slowly compiling ideas on Pinterest of all the garments and colors I love.
I love sewing with a sort of disdainful loathing because I tend to make every mistake under the sun. On Coletterie, they keep the frustrated sewer in mind by posting really useful posts like this one on how to Avoid Some Common Fabric Problems.
Love this dress, and Sue, it's wonderful maker. She was featured on Coletterie (along with her project). That's one of the things I love, they feature seamstresses on their blog. And now I'm now following her blog, Sewin' Steady.
I'm filled with envy every time I pull this post up and see these awesome blue Clover pants with welt pocket. I want to make them. I want those pants. The only thing I don't like about Iowa is there's not really a good store for garment fabics. Maybe it's for the best. Sewing my own pants might be a bridge I'm not quite ready to cross.
They pretty regularly post inspiration boards, like these welt pocket examples. I've been considering doing the same here on Craft Leftovers. We'll see. Right now I'm just enjoying the ones they put together for us all to enjoy and be inspired by.
Pant Fitting Troubleshooting  is another helpful post. Maybe this write up on will help me get over my sewn pants paranoia. I have to say, I was all set to make my own jeans and I was checking out at the fabric store when my determination was completely derailed. The lady checking me out said, "what are you going to make with all this denim?" And I very enthusiastically said "Pants!" And she gave me this sour look and was like "Pants are too hard, you're ridiculous for doing that". Which is ridiculous that I took it to heart, and I hate to admit it, but I never did make those pants. I love the empowering sewing attitude on Coletterie.
Happy Sewing!
Kristin Roach