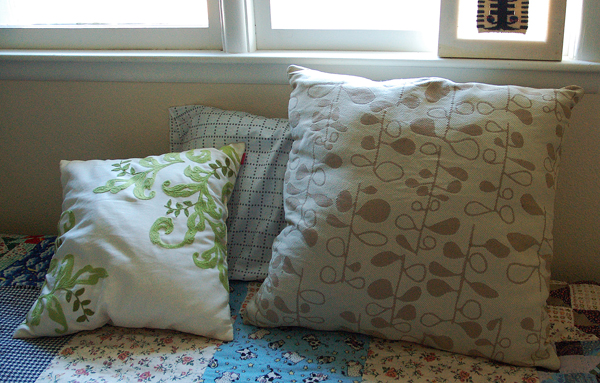 Since we purchased our first piece of grown up furniture I've really been wanting to make some pillows for it. Dashes of colors, coziness, and diy goodness.
Now that I've finished the daybed too, we are in dire need of some extra piles of cozy around here. And I have a ton of fabric to use up from the wedding, which is perfect for backing all kinds of fun pillow projects.
I know I've posted before about using pre-made forms vs making your own vs just
using stuffing – Pillow Punch Out Part 1 and Part 2. Which after reading those posts makes me realize I've been crabbing about not having enough pillows for not just 6 months,  but more like 2 years!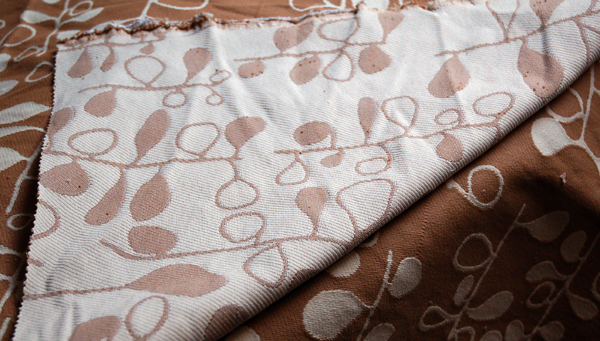 Enough! Pillows need to be made! I dug my sewing machine out from underneath the rubble of wedding aftermath and finally made my first pillow, this pillow.
I wanted to show you some of the really fun pillow projects I found that inspired me to finally clear a sewing space and get started on nesting a cozy pile of pillows on my couch.
On Martha Stewart – She is some kind of Pillow Making Goddess – 24 inspiring pillow making ideas.
Uh oh, More pillows here I come! I already have four more mapped out with the fabric shown above. I'll be posting patterns for each one after I get back from Texas.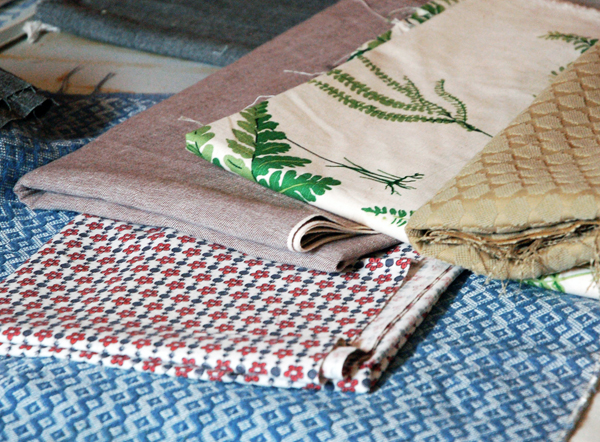 Happy Craft Leftovers!
Kristin Roach