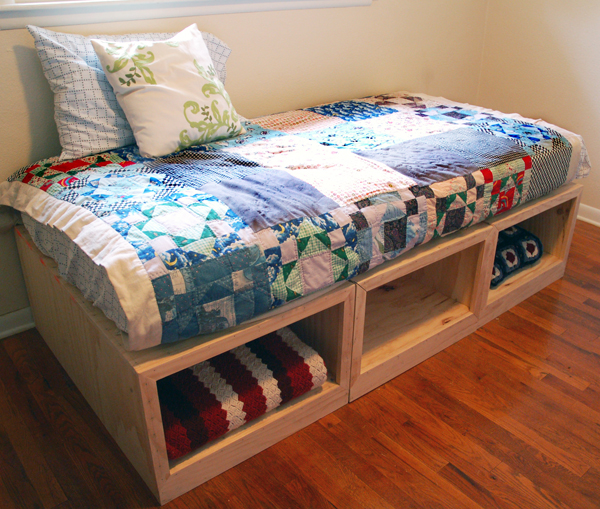 The weekend before the wedding I decided it would be a good idea to build a day bed for our guest bedroom. To some this might be crazy, but to me, it was perfect. We ended up finishing the daybed on Thursday, just a couple of hours before the person due to sleep in it arrived. She was thrilled!
And now, we have an actual guest room. Okay, so it's actually more a "nap room" as it's the quietest room in the house during the day and Jason and I have both been habitually napping there.
The project itself came together pretty easily. Anna White's plans were really thorough and if you have the tools, I know you could build it too. It's opened the door to a whole new world of things to make for the home, yeeee! Exciting!
I would say I'm of "intermediate" level when it comes to woodworking. I have some basic knowledge and skills, but still don't know all the terms, cuts, and am still a bit sloppy.
When it was all said in done, the whole build cost about $100. I still need to buy some paint or stain and wood putty to finish it up all the way, but I'm not going to worry about that until Jason and I return from our honeymoon (leaving next wednesday).
Next up on the list of "to build" is the Narrow Cottage End Table for our living room. But when, I'm not sure. I'm excited all the same.
Yarnie related news and an update on reclaiming my home and studio after the wedding. Can't wait to use all my new Craft Leftovers up!
Happy Crafting!
Kristin Roach