The Making me Purr Cat Hoodie. It's one of those patterns that was so much of a joke between Jason and I that I almost didn't write it down. I almost didn't share it. It's become a classic. Knit from stash yarn and lots of laughs it's the most popular pattern I've ever written to date. Originally published in December 2009.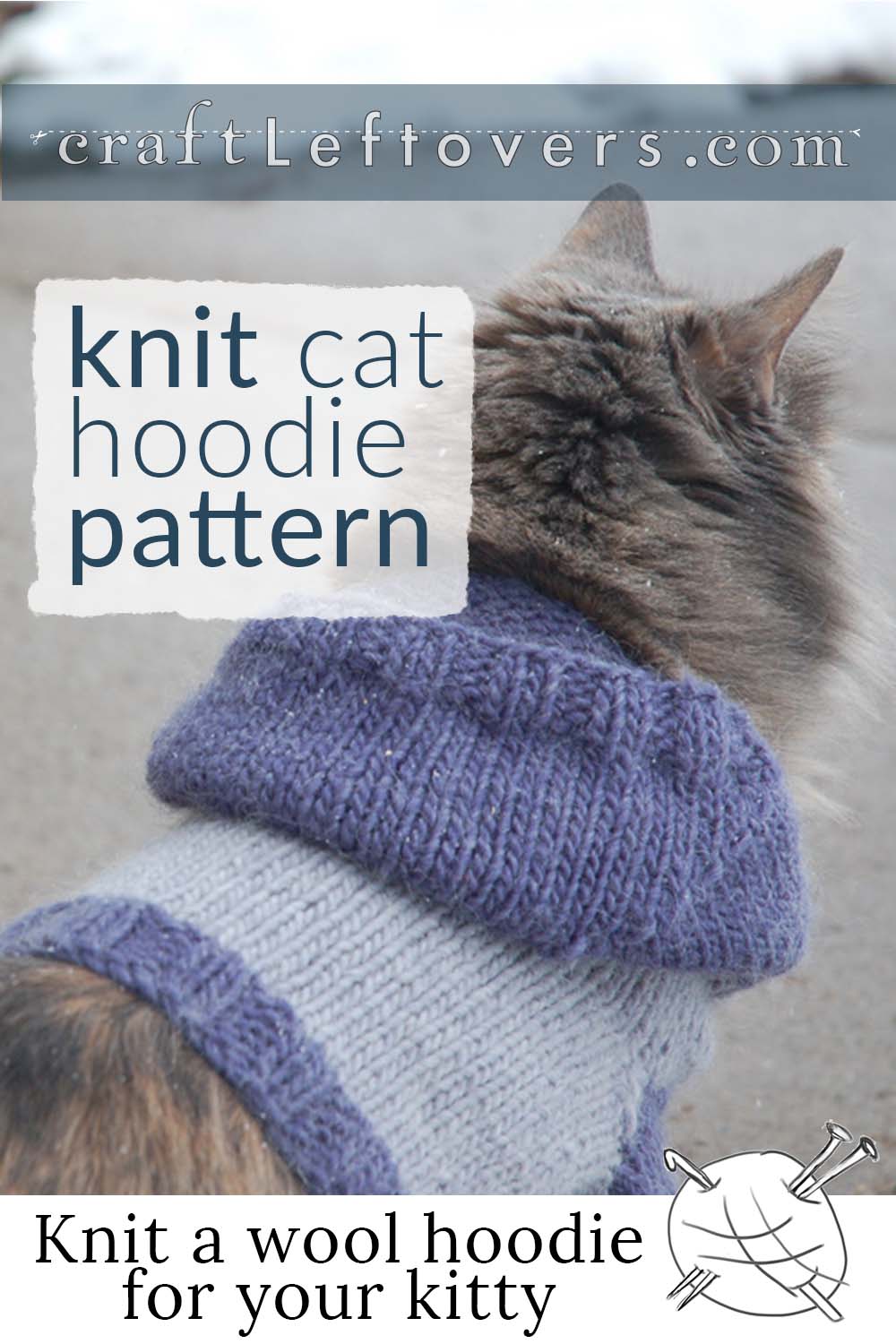 Want to knit a cat hoodie? Get the Pattern on Ko-Fi or Ravelry & Etsy
I made Molly a cat hoodie quite some time ago. Jason and I thought RapCat (checkers' commercials) was just too ridiculous and therefore, pretty funny. We invented a scenario where RapCat was Molly's secret lover and it was a long standing, pretty bizarre, joke. We even joked about Molly wearing RapCat's hoodie, you know, the blue and blue one. We laughed so hard about it…. and then I made one for her and we laughed some more. And the really funny thing is she doesn't mind wearing it at all!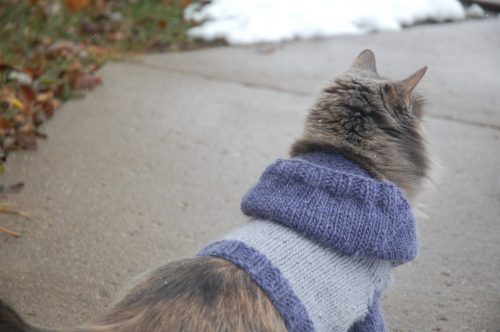 Now I know that a lot of cats would have serious objections with any kind of hoodie being put on them, even if knit with the most love. So some other ideas for the hoodie – Big Panda Plushies, A willing stout puppy dog (a little pug maybe?), you get the idea.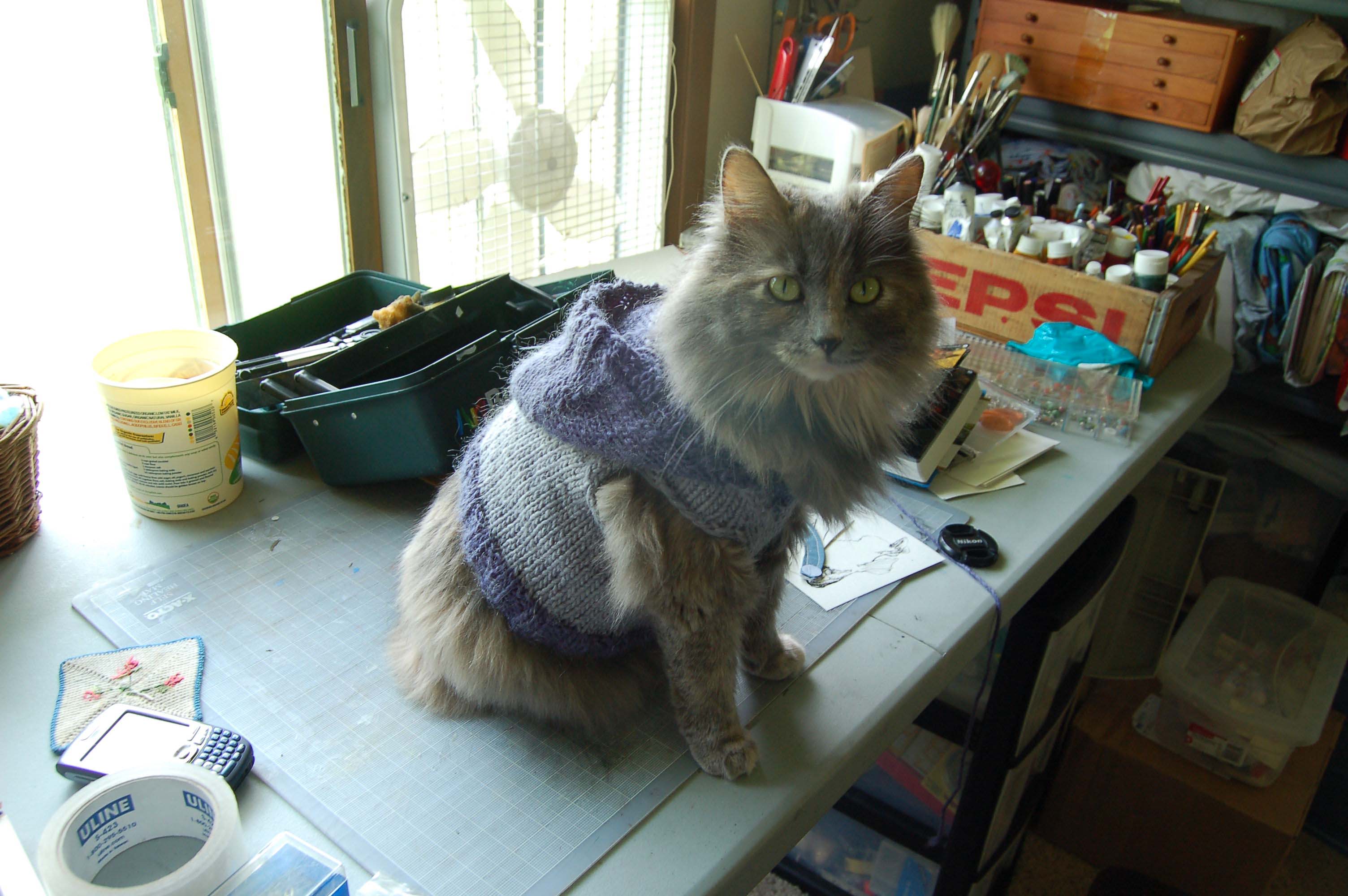 I think Miss Molly will enjoy it this win- ter for running outside (we walk with her outside in the morning, it's too cold in the winter and she gets all stir crazy). Maybe some kitty booties will be in the near future too!
Want to knit a cat hoodie? Get the Pattern on Ko-Fi or Ravelry & Etsy
Sign up for the Craft Leftovers mailing list to get a monthly update of new content and re-releases. You can also follow me on Instagram to check out the crafty projects I'm crafting.
And of course, if you make something with one of my patterns, just tag it (#craftleftovers). I love seeing what you've made with your unique leftovers!
Until Next Time!
Kristin M Roach